SENG Model Parent Support Group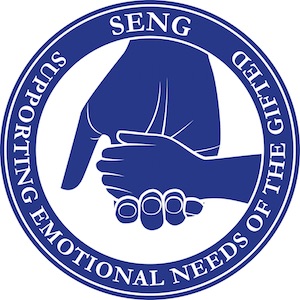 Parenting Through Intensity
A SENG Model Parent Group facilitated by Suki Wessling and Jeanie Repp
Are you parenting an intense, sensitive, willful, curious child?
Is your child having trouble at school because of temperament, learning style, or asynchronous development?
Do you wonder whether your child is gifted, and what to do about it?
Do you feel like your child is different and you aren't getting the support you need?
Our weekly support group will meet in Santa Cruz County. We will follow the SENG model and support each other in raising intense, curious, and atypical children.
8 Weeknights
Dates t.b.a.
7-9 pm
$200/sliding scale
Location t.b.a.
For more information, please contact suki@sukiwessling.com. Registration form available soon.
What is a SENG Model Parent Group?
Supporting the Emotional Needs of the Gifted (SENG) helps families and communities to guide gifted and talented individuals to reach their goals: intellectually, physically, emotionally, socially, and spiritually. SENG Model Parent Groups are structured to bring together parents of gifted and talented children to discuss such topics as motivation, discipline, stress management, and peer relationships. The co-facilitators provide a non-judgmental and nurturing atmosphere. The parents of the high ability children are themselves a rich resource of information, and they are able to get fresh ideas from other parents and from A Parent's Guide to Gifted Children, the book around which the sessions are organized. The groups meet weekly for 8 weeks. Visit SENG for more information.
What do we hope you will take away from this workshop?
A better understanding of giftedness
A broader context for parenting and educating gifted children
Understanding of the emotional challenges that face gifted children and their parents
Understanding of how giftedness intersects with special needs in education, health, and mental health
Support from other parents with unusual, quirky children
Resource-sharing for local and online educational, parenting, and mental health resources
Community
---